Watch What Happens Live
JB Talent is joining forces with the New York based booking team of Bravo's Watch What Happens Live to deliver talent to this nightly LIVE talk show. Hosted by television executive, author, and personality, Andy Cohen, WWHL is an interactive experience that features guests from the worlds of entertainment, politics, and pop culture. The series includes spirited conversations on everything from fashion, to everyone's favorite (or least favorite) Bravolebrities, and the craziest celebrity headlines of the week. Previous guests include: Oprah, Cher, Meryl Streep, Jimmy Fallon, Mary J. Blige, Sarah Jessica Parker, Neil Patrick Harris, Daniel Radcliffe, Don Cheadle, Tina Fey and Anderson Cooper, to name a few.
Contact:
Jen Furmaniak
Julie Rashid
Sarah Goldsmith

Health
Every month, JB Talent books health-minded celebrities for the cover and inside features of Health magazine. The Time Inc. publication showcases not only fit celebrities, but also stars who make their health a priority in their day to day life. This ten year-old magazine has a total readership of 15 million including the magazine and it's very popular website, and with the January 2012 issue will be available on tablets. Health has featured stars such as Janet Jackson, Julianne Moore, Sofia Vergara, Anna Paquin, Eva Longoria, Christina Hendricks, Sarah Michelle Gellar, Kelly Preston, Sheryl Crow, Brooke Sheilds, Kristin Bell, Neve Campbell, Kristin Davis, Ginnifer Goodwin and Keri Russell.
Contact:
Jen Furmaniak
Rachel Goldman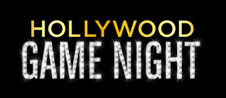 Hollywood Game Night
Created by Sean Hayes and hosted by Jane Lynch, "Hollywood Game Night" is NBC's exciting new series that shows what happens when a star-studded game night meets a party in the hills. In each one-hour episode, teams of celebrities go head-to-head in a series of lighthearted pop culture-inspired games and compete to win cash for a celebrity's charity as well as a cash prize for a deserving contestant who plays alongside them. Join in on the fun on Thursday nights this summer.
Contact:
Jen Furmaniak
Sarah Goldsmith